Coudre
Coudre is a post-digital crafts studio designing and manufacturing unique, non-serialized pieces. Using our own hand-made 3D printers, different paste formulations are extruded according to complex hand-crafted machine paths. The resulting shapes are the interaction of digital toolpaths, matter agency and serendipity.
Studio
The studio was founded by three young creatives delving into the intersections of ancient traditions & innovation, analogic & digital, and sensitive matter & technology. Coudre was born and is based in Poblenou, a vibrant neighbourhood in Barcelona.
Contact
Reach us at [email protected].
Team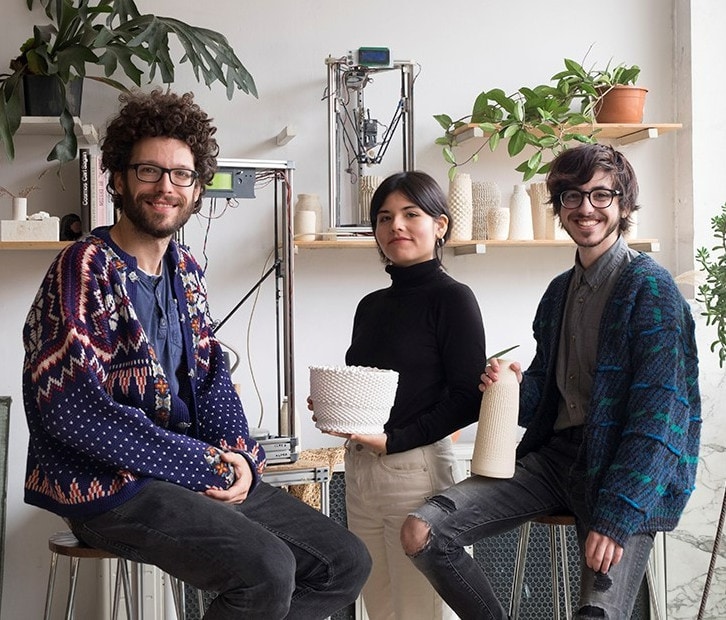 From left to right:
Raul Nieves
Creative technologist, former new media artist.
Valeria Ustarez
Designer mixing digital and traditional manufacturing processes with a background in arts.
Jude Serena
Craftsman of matter and code with a drive to make good objects.
Collaborators
Ona Orozco: material research
Anna Izquierdo: photography
Joan Raventós: glaze consultant
Martí Guixé