Recycled fibers
Coming soon!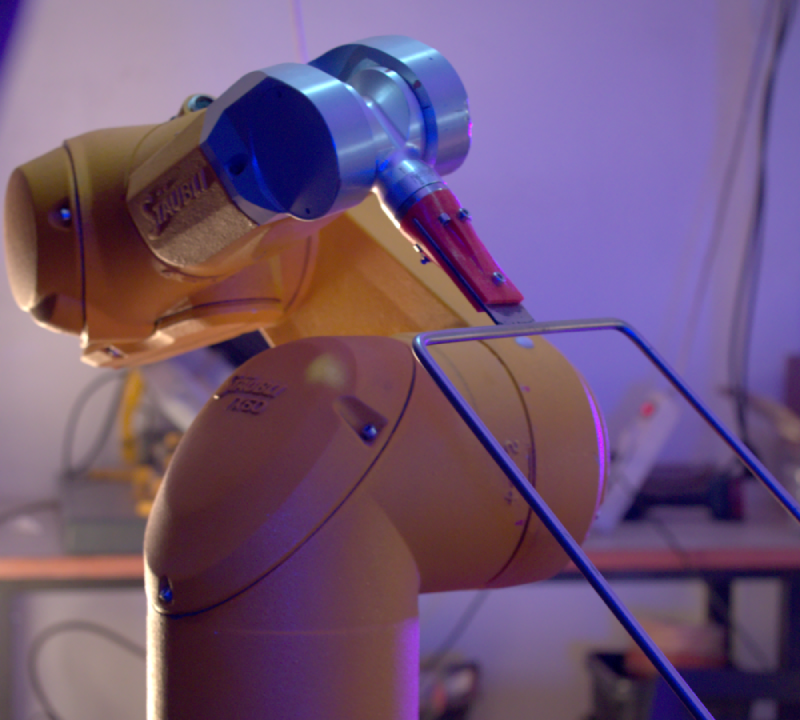 Modifying traditionally made ceramic pieces with Stäubli's TX-60 robotic arm.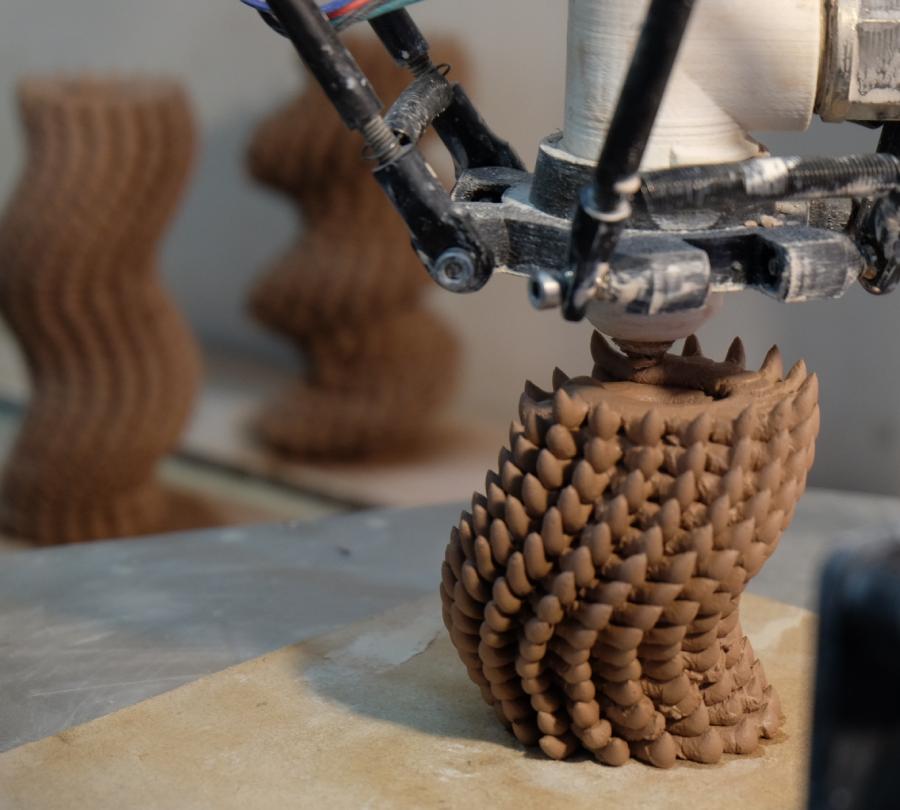 Research on generative printable shapes, under the Premis Barcelona grant.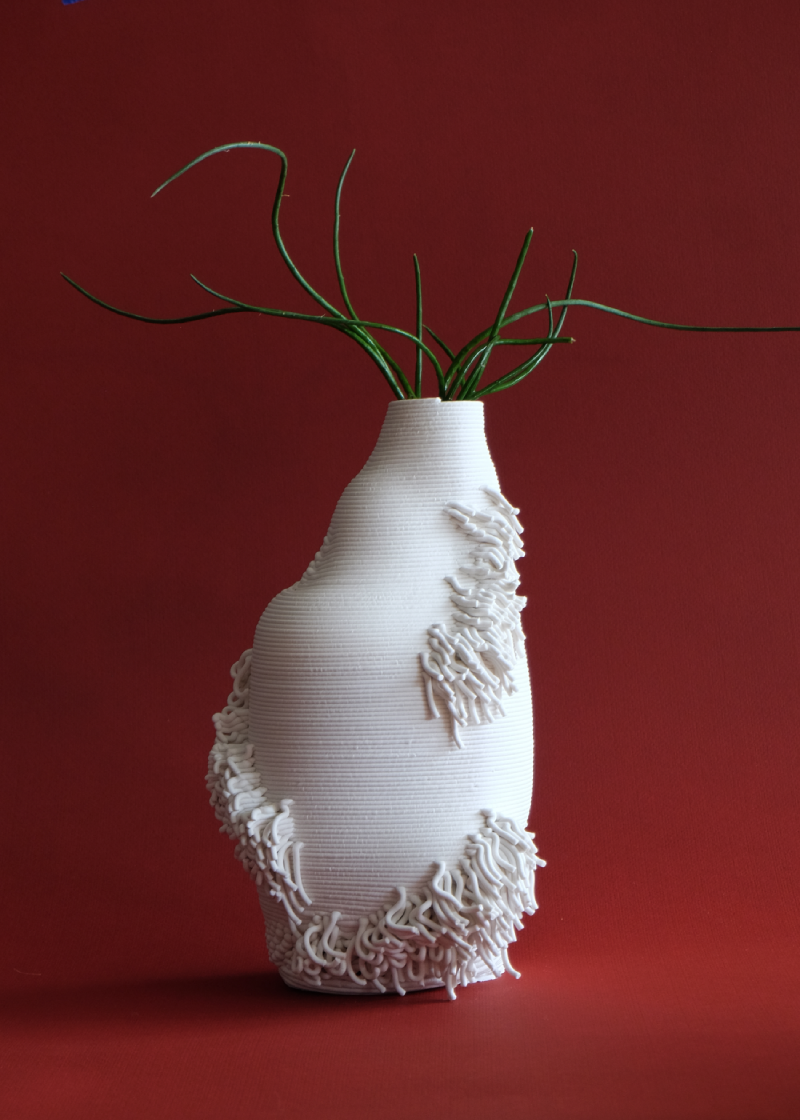 Exhibited in XYZ at the Terracotta museum, La Bisbal d'Empordà, and in The Rear-View Mirror at the Adorno gallery. Pieces for sale.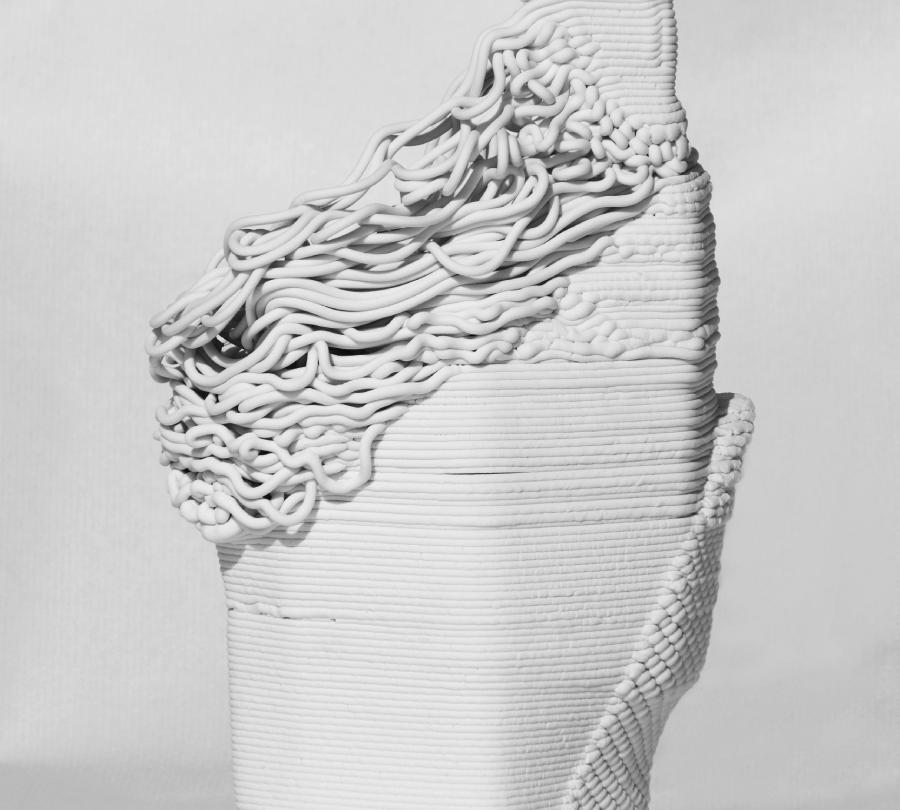 For the Crafts Week of Catalonia, exhibited at JOYA, Barcelona.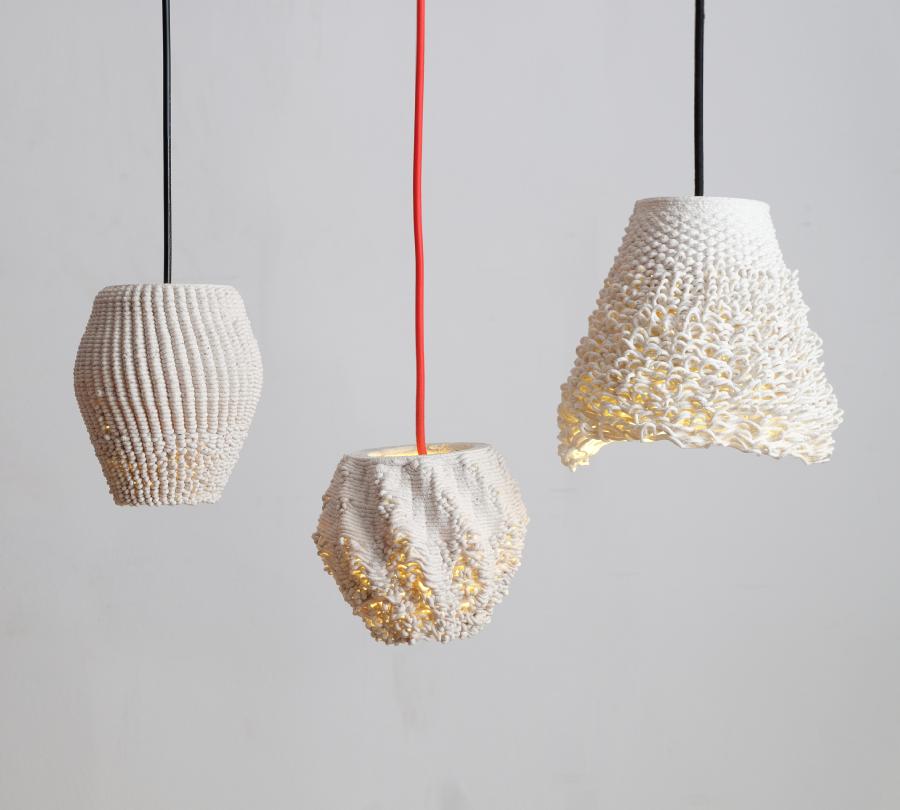 Upcycled household ceramic waste, in the form of 3D-printed lamps.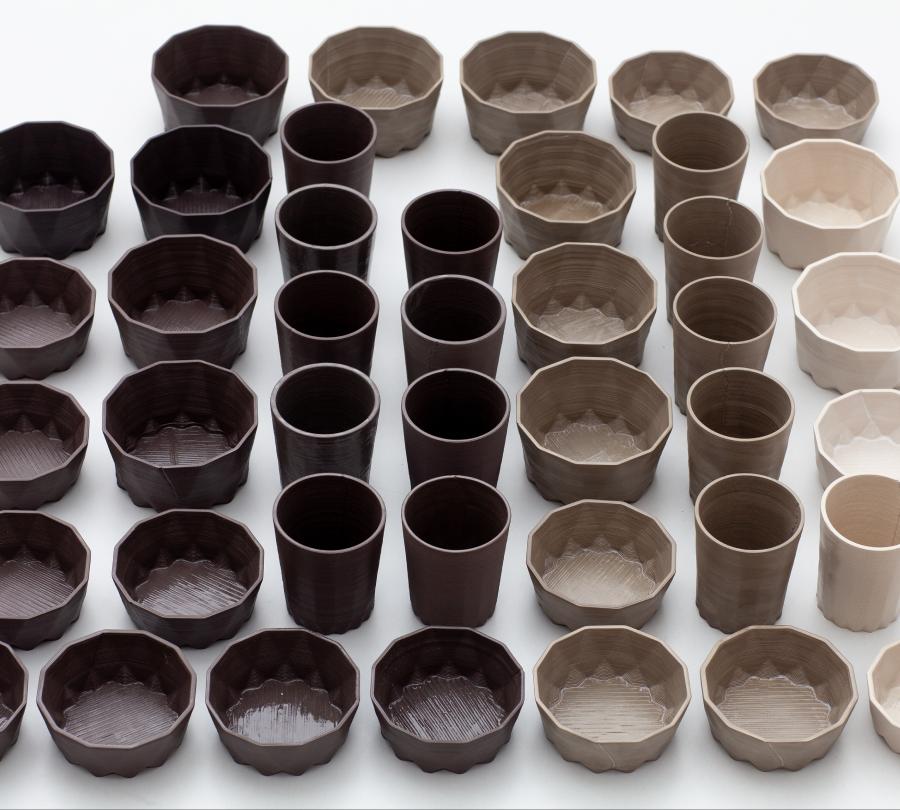 3D-printed tableware for a 3D-printed bar.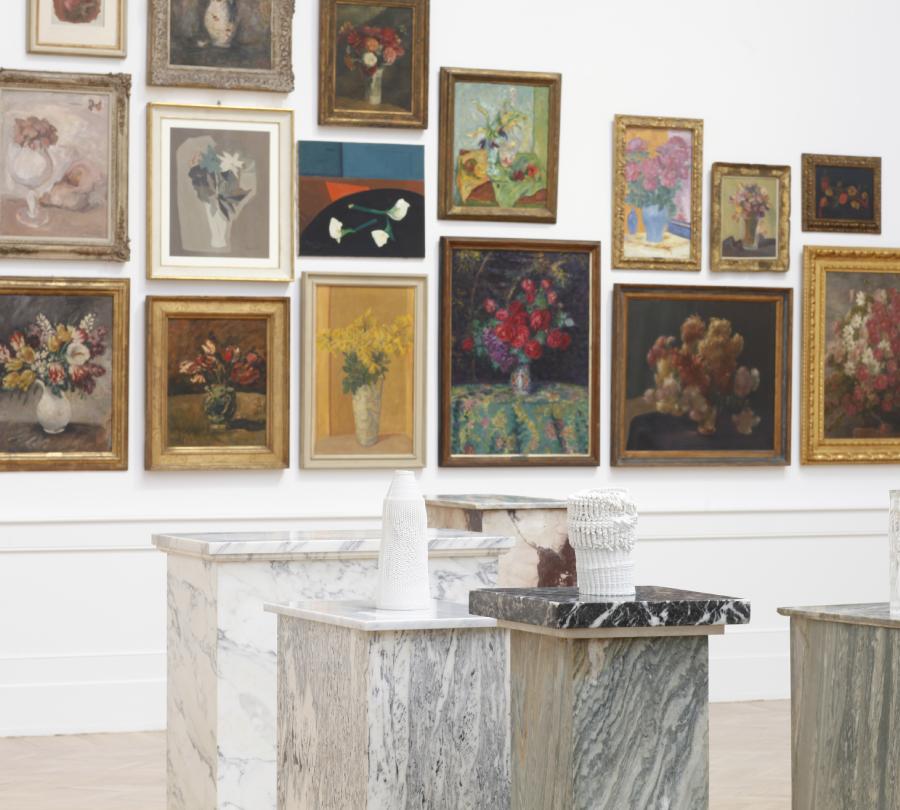 For the On Flower Power exhibition, Galleria Nazionale d'Arte Moderna e Contemporanea, Rome.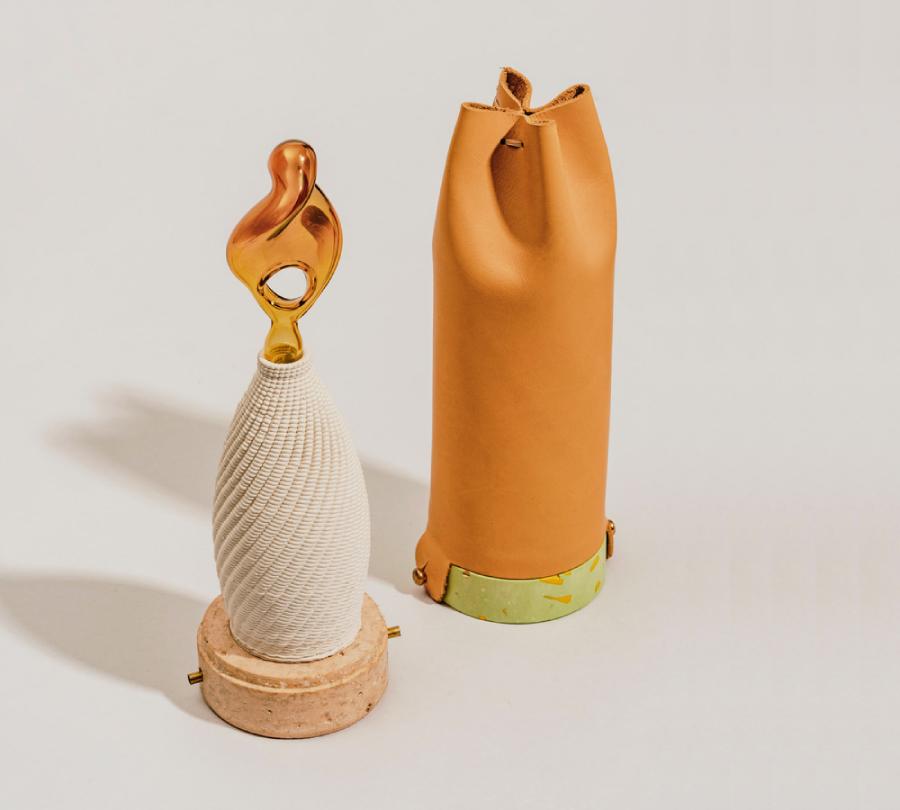 To stimulate the perception of new materials, new processes and new technologies.